The Second Life Viewer 3.1 is available for download here. The of this version is the ability to import in the virtual world Second Life 3D objects created on your computer with software like Blender or Maya. Objects have to be saved in COLLADA (. Dae). Attention, obviously the cost of import of your 3D model depends on its complexity...
In your new viewer, select the Build menu> Load> Model.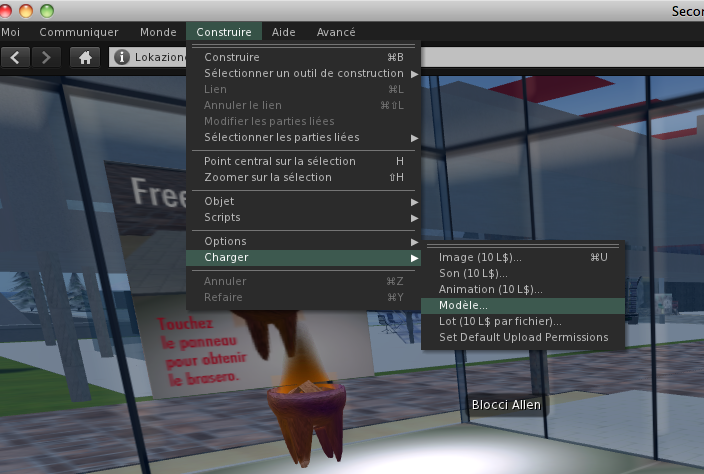 Using the window that opens, select the file on your computer to your 3D object .dae (COLLADA). When "you validate" a new window opens (see below).
ATTENTION. The first time you realize this, you will find a small paragraph in the image of your mesh with the word WARNING! In fact, before to import a mesh in Second Life, you must click on the link that is offered in these few lines and register on the website of Second Life to be allowed to import mesh. This recording is to validate your payment options (...) and answer a questionnaire on copyright.
After this procedure, the message Warning below the image of your mesh in the import window disappears and you can click on the Calculate weight & fees for the cost of the download. If it suits you to name your object and click the button that displays the cost of import.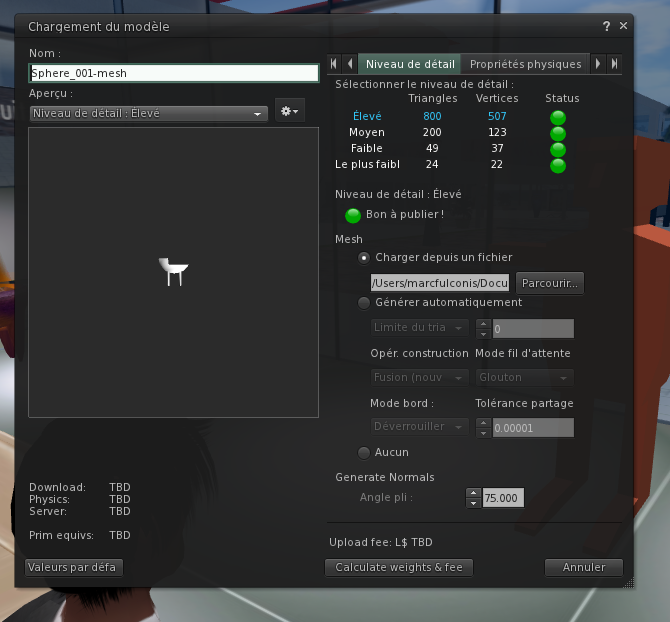 And now, my humanoid made with Blender is imported into Second Life.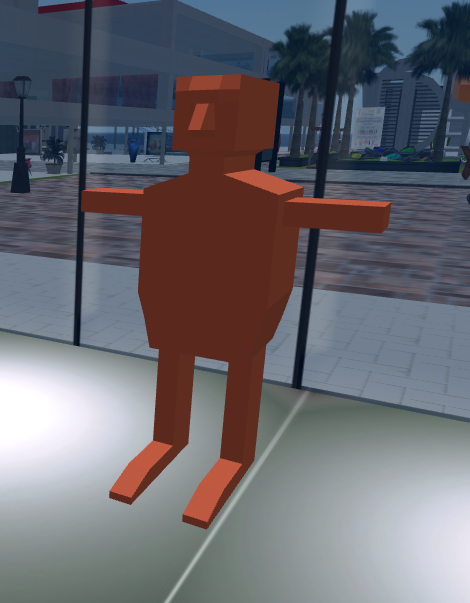 Read also: The client (viewer) 3.0 Second Life on the blog Ariantho Daneel's digital log.